International Activities for GreenSeeker Farmer Extension and Research


GreenSeeker Update
Testimonial Page

Recorded Presentations
2012 (see front page)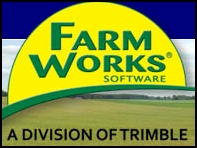 Use of the Greenseeker using on-the-go CV correction (Nebraska)
8/9/2012 Trimble Introduces GreenSeeker Hand held Crop Sensor
8/8/2012 GreenSeeker Hand held Crop Sensor
8/6/2012 Trimble announcement, GreenSeeker Hand held Crop Sensor
6/20/2011 GreenSeeker use in Sugarcane, Louisiana State University
6/07/2011 Use of GrenSeeker in Russia
6/3/2011 Chesapeake Bay Area, Use of GreenSeeker Sensors
5/9/2011 Greenseeker reduces N loacing in the Chesapeake Bay Area
3/11/2011 Corn and Soybean Digest, Crop Sensors
2/10/2011 Rising fertilizer costs raising interest in newer technology for Canada (Top Crop Manager)
1/27/2011 Use of GreenSeeker and WeedSeeker in New Zealand Craig Mackenzie
1/03/2011 Article from Pioneer, 2010 on Sensors for better N Management
10/10/2010 Troubled Waters: A Mississippi River Story (GreenSeeker Technology Featured)
6/22/2010 GreenSeeker use in Sinaloa Mexico.
4/5/2010 GreenSeeker pays dividends after 1 year
3/5/2010 GreenSeeker use by Richard Heath, NSW, Australia
2/20/2010 GreenSeeker Proves Worthy for Wheat
2/18/2010 Get the Most out of N (Ag Canada)
1/14/2010 In-crop N top-up pays most on durum crops (Western Canadian)
11/30/2009 Variable Rate N for Cotton (South West Farm Press)
11/25/2009 GreenSeeker aids Precision Application of Nitrogen, Montana
10/1/2009 Cutting Corners the Smart Way, Corn & Soybean Digest
7/7/2009 Primetime for Precision, CHS Magazine, Article #4
7/2/2009 15 years, 15 innovations (GreenSeeker,#8), Precision Ag Works
6/17, 2009 Sensor Guided Sidedressing, University of Missouri
6/3/2009 GreenSeeker Technology, "The Jenner Journal"
6/10/2009 GreenSeeker hits the farm (page 8 - 11, AgAdvance, Canada)
6/9/2009 Sensors Tested to Maximize Nitrogen Use for Crops in Maryland
4/20/2009 GreenSeeker monitor and N-rich strips can improve nitrogen use efficiency in wheat (Agric. Tech)
4/20/2009 Precision technology may hold promise of prescription N applications for rice (Agric. Tech.)
04/09/2009 GreenSeeker saves Farmer $384,000 Southwest Farm Press
03/03/2009 NTech Adds Three Offerings To GreenSeeker Line PrecisionAg.com
02/17/2009 Boosting Profits (Crop Life)
02/16/2009 GreenSeeker vs. Yara (Kentucky)
01/02/2009 GreenSeeker Sensor Being used in Turf Research
11/21/2008 Long Train of Technology Continues to Advance (High Plains Journal)
11/20/2008 Results from the Indo-Gangetic Plains of South Asia
11/18/2008 Farmers Hope for Green Revolution (Tampa Bay OnLine)
11/14/2008 Crop Sensors Come of Age (The Progressive Farmer)
11/09/2008 Mexico Valley may Hold Answers to Food Crisis
11/05/2008 GreenSeeker Saves Fertilizer Costs, Improves Crop Production
10/28/2008 GreenSeeker Expands University Nitrogen Prescriptions (No-Till Farmer)
10/24/2008 Your Sixth Sense (Corn - Soybean Digest)
9/10/2008 GreenSeeker Matches Nitrogen to Crop Needs (Ethanol Producer Magazine)
9/9/2008 In Season Evaluations Help Improve N Efficiency (Southwest Farm Press)
9/9/2008 Guidelines Offered for Nitrogen Management (Southwest Farm Press)
8/7/2008 Purdue Experts leave N Detection to Optical Reflectance Sensors
7/15/2008 Sensors enable on-the-go measurement of plant vigor, By Tim Hoskins, Iowa Farmer Today
7/10/2008 Sensible Solutions, GreenSeeker Variable N Rate Results
7/08/2008 NUE and World Hunger
6/10/2008 GreenSeeker in Russia
2/10/2008 GreenSeeker in Uzbekistan (ICARDA-CIMMYT)
1/10/2008 GreenSeeker Extension In Zimbabwe with CIMMYT
7/7/2007 Productores de Trigo Utilizan Sensores Remotos (CIMMYT)
5/1/2007, CIMMYT coverage of Dr. Norman Borlaug, and GreenSeeker Technology
4/21/2007, CIMMYT in Latin America, Use of the GreenSeeker Sensor (Page 34)
4/20/2007, GreenSeeker Technology used in Ciudad Obregon, Mexico, and Endorsed by Dr. Norman Borlaug
Winter 2006, Precision Ag and the GreenSeeker in Australia
Fall 2006, Results from On-Farm Trials in Ciudad Obregon, Mexico
Fall 2006, Use of GreenSeeker in India with CIMMYT
Spring 2006, GreenSeeker used in Australia
August, 2006, Stockman Journal, Australia
Spring 2006, Grain Zone, Australia
Fall 2005, GreenSeeker Research in Canada
Fall 2005, GreenSeeker used in Argentina
Use of GreenSeeker in Plant Breeding, Univ. of Barcelona, Spain

Dr. Kefyalew Desta conducts a GreenSeeker training workshop in Ethiopia, June 2008.