Precision Sensing Hats with N Rich Strip
Free for farmers anywhere in the world who place an
N Rich Strip in their wheat, corn, or rice fields
How to get started
How to establish your N Rich Strip (Production Technology bulletin, 2003)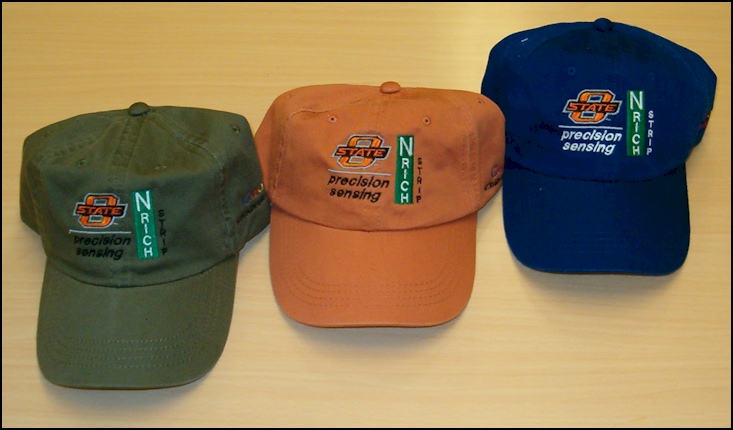 Olive Green, Pumpkin Orange, and Midnight Blue, NRich Strip Hats

Google Logo with Nitrogen Use Efficiency Search Term is placed on the right side of all hats.

100% cotton Khaki and Olive Green Nitrogen Rich Strip Precision Sensing Hats with Oklahoma State University Logo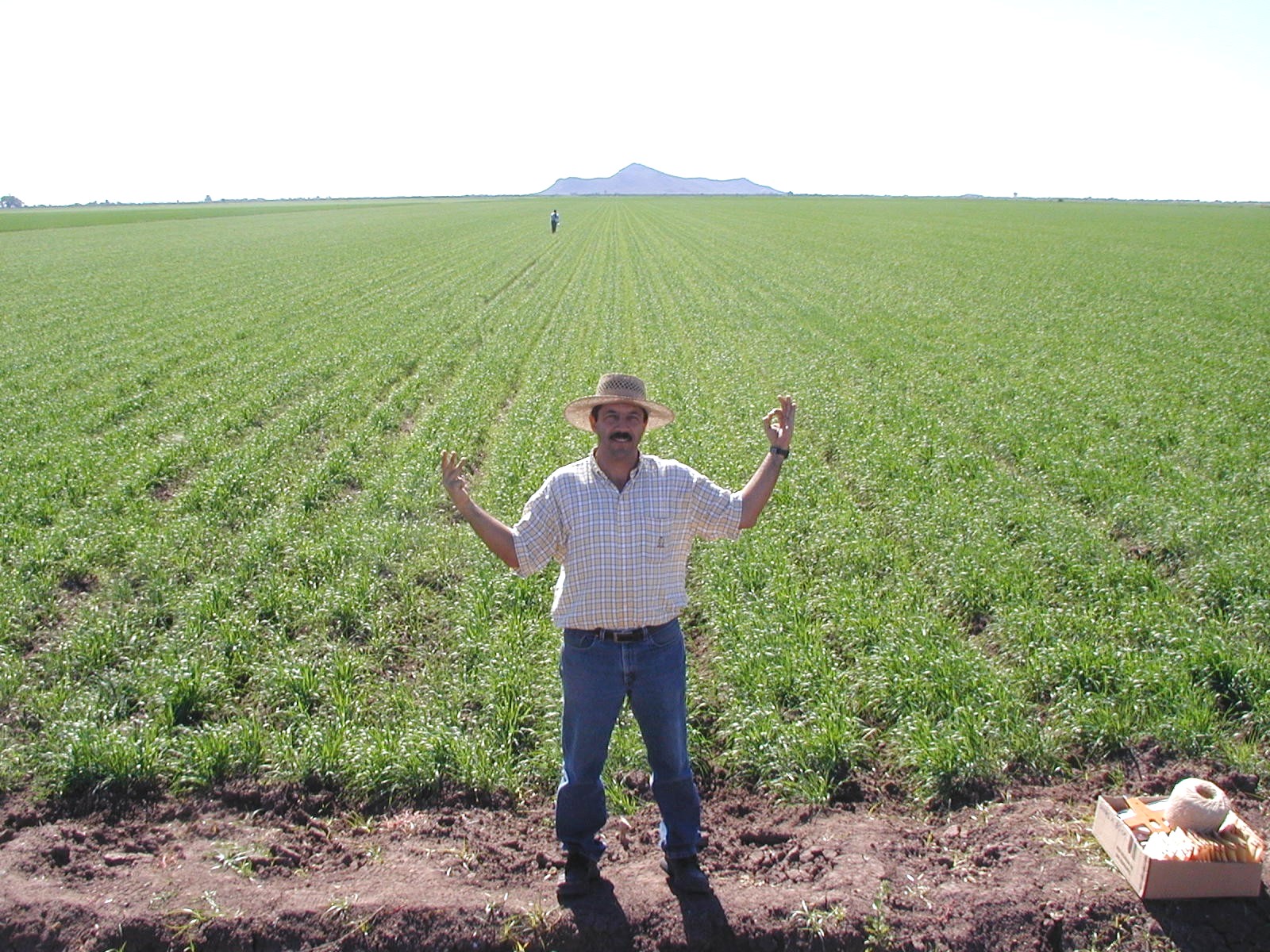 Wheat farmer in Ciudad Obregon, Mexico displays on his right hand (3, for 300 kg urea applied preplant) and on his left hand (0, for 0 kg urea applied preplant). The N rich strip and response index indicated that NO topdress N should be applied. The farmer was elated.
Hats are FREE to ALL farmers anywhere in the WORLD who establish a Nitrogen Rich Strip in fields where corn, wheat and or rice are produced. Give us a call and we will get your hat in the mail (405 744-6418), or just email us (wrr@mail.pss.okstate.edu) with your address and the name of your farming business.

Once your N Rich Strip is established, we would sure like to get your picture (see example below, where mid-season sensor readings were taken to determine the proper topdress N requirement using the Sensor Based N Rate Calculator)