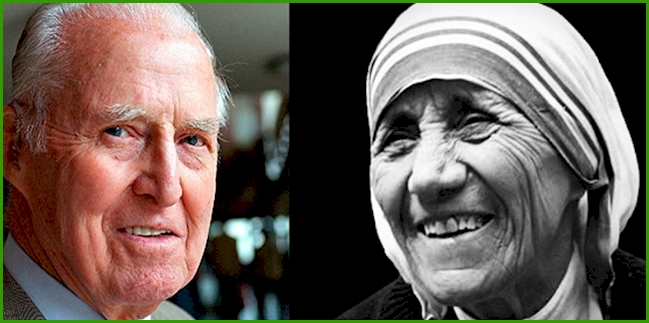 The late Dr. Norman E. Borlaug endorsed the Oklahoma State University-GreenSeeker approach for managing N fertilizer, CIMMYT, Ciudad Obregon, April 16, 2007.

Pictured with Dr. Borlaug, Mother Teresa, received the Nobel Peace Prize (1979) for her undying focus on taking care of the sick and feeding the poor. Dr. Borlaug received the Nobel Peace Prize in 1970.

Dr. Norman E. Borlaug, Green Revolution
Forgotten Benefactor of Humanity (The Atlantic Monthly, 1997).
AgBioWorld, Iowans who fed the world - Norman Barlaug: Geneticist
Green Revolution, Dr. Borlaug
Algunas reflexiones sobre el PCCMCA
Dr. Edwin J. Wellhausen, 1991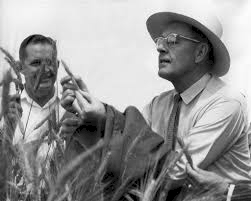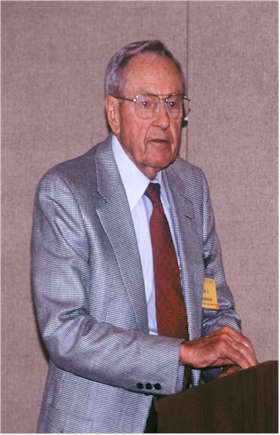 Rockefeller Foundation (

Edwin Wellausen

)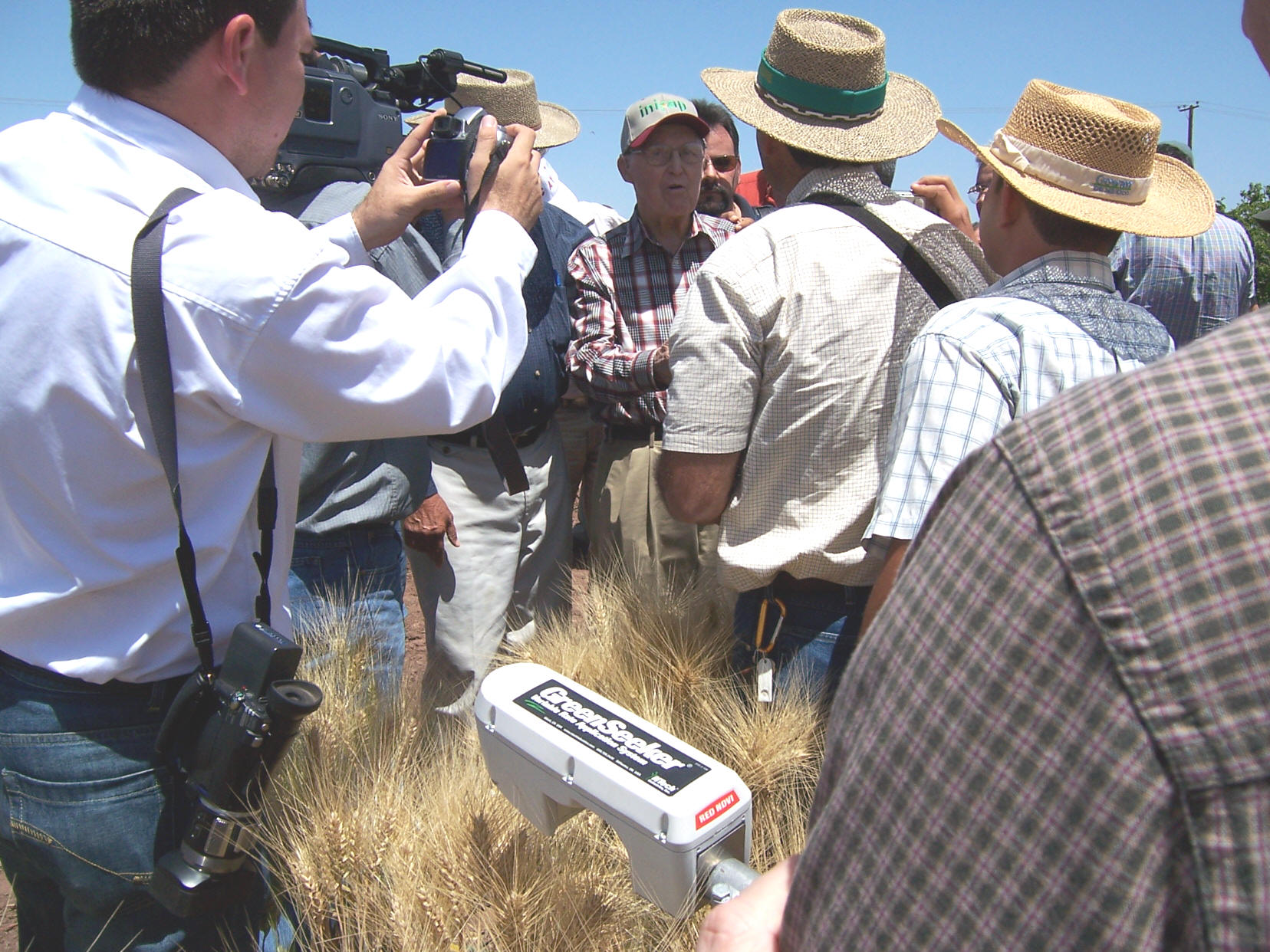 The late Dr. Norman Borlaug visits with reporters in a farmer field near Ciudad Obregon, Sonora, Mexico concerning the GreenSeeker N management approach that has now been used in the Yaqui Valley since 2002. This due to pioneering efforts from Dr. Ivan Ortiz-Monasterio. Attending the field day and announcement included a reporter from the Wall Street Journal, and many press representatives from various regions in Mexico.
Sensor Based N Management in the Yaqui Valley, Dr. Ivan Ortiz Monasterio
Presentation, Julie Borlaug, Texas A&M University




Dr. Ivan Ortiz-Monasterio (center facing camera) has coordinated the entire GreenSeeker N management approach (since the late 1990's) in the Yaqui Valley. In 2007 he had 174 N Rich Strips in farmer fields. This number has increased steadily to the present day.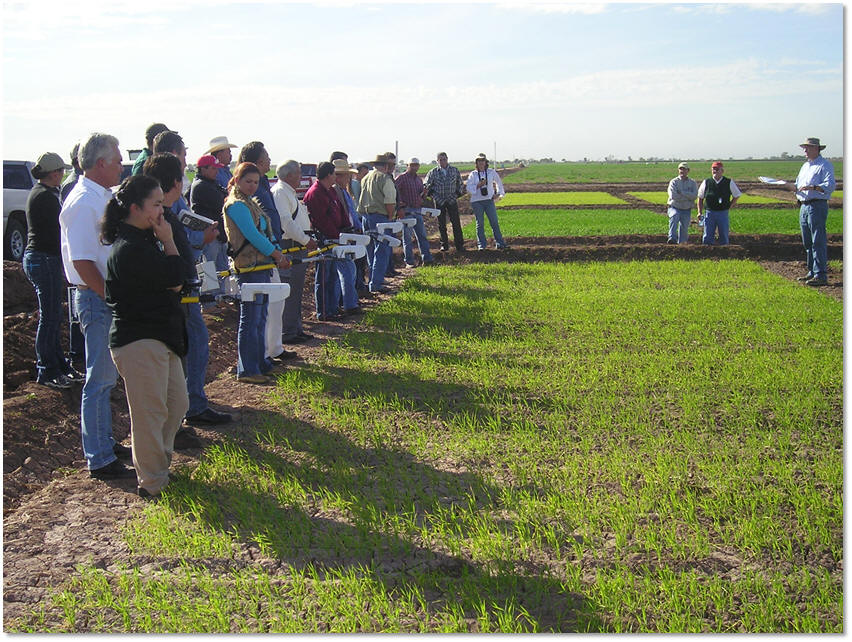 Dr. Ivan Ortiz-Monasterio coducts Greenseeker training in Ciudad Obregon.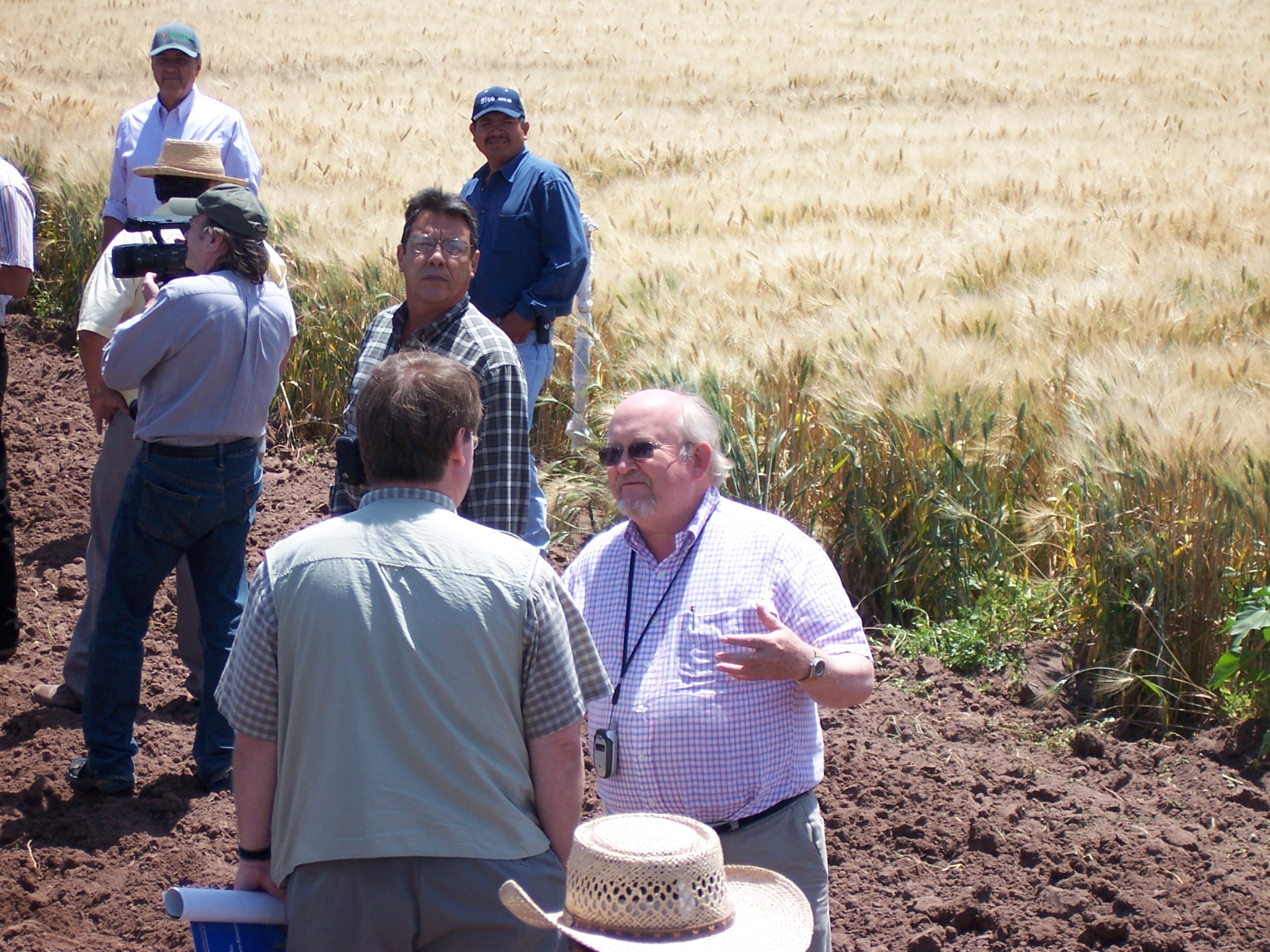 The late Mr Chris Dowswell, Director of Communications (Sasakawa Africa Association) visits with Wall Street Journal reporter Scott Kilman who attended the field day and earlier announcement of Dr. Borlaug's endorsement of the Greenseeker approach for optimizing fertilizer N rates in wheat and corn. Via the identification of the ideal N rate needed, environmental sensitivity has also been added to this high end production system.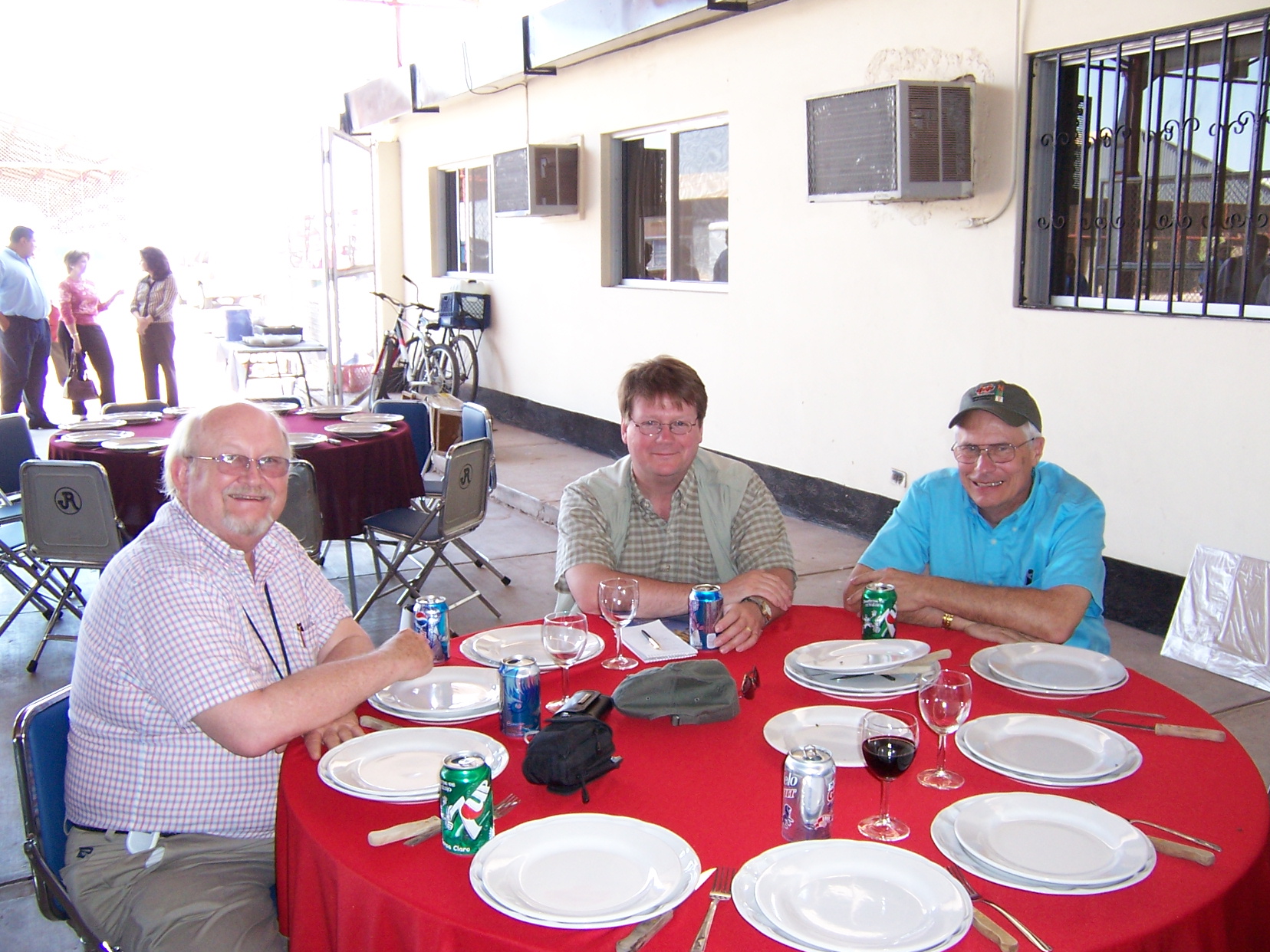 Chris Dowswell, Wall Street Journal Reporter,
Scott Kilman
, and Dr. John Solie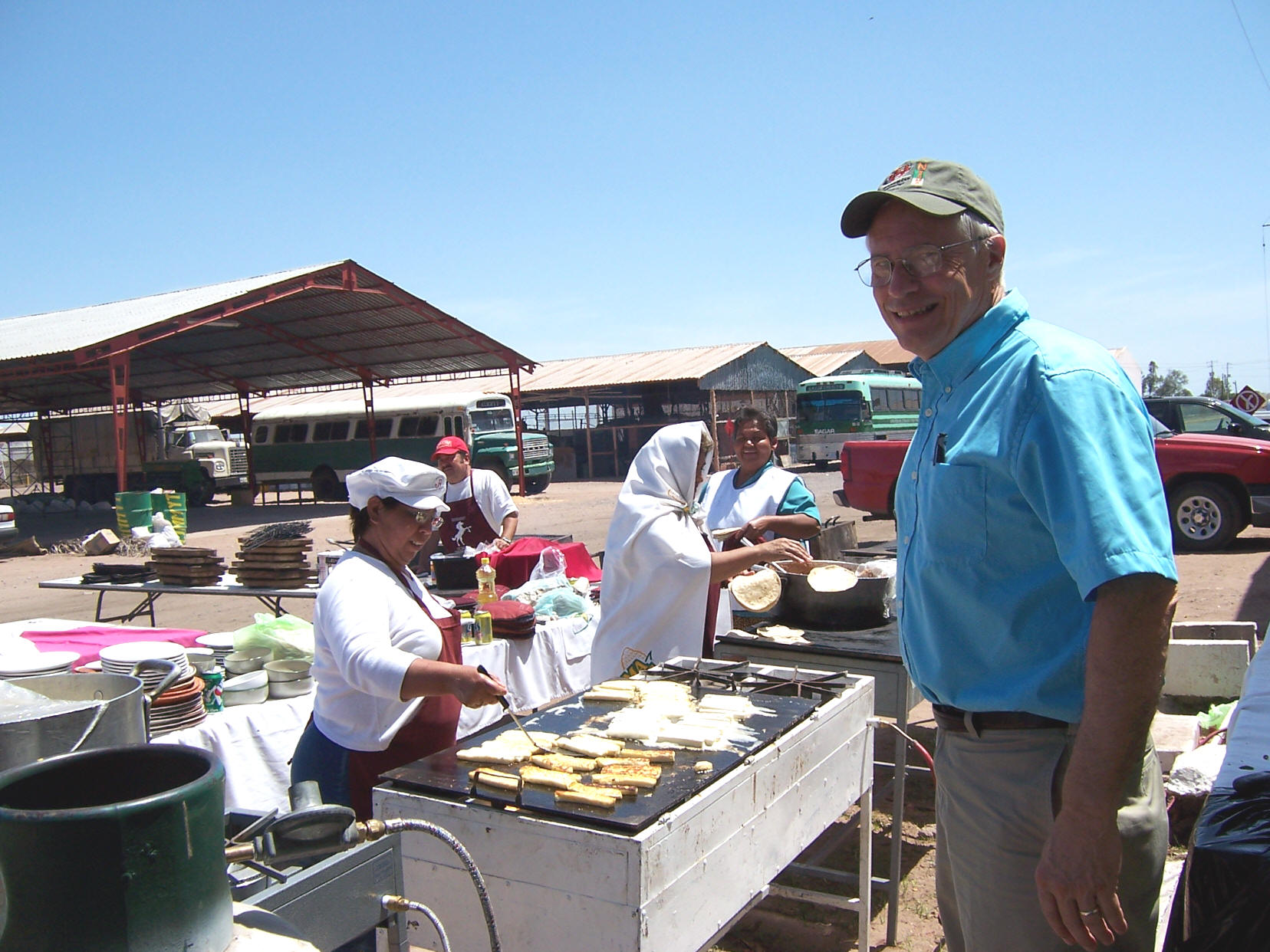 Dr. John Solie, co-founder of the GreenSeeker technology eagerly awaits lunch following the announcement from Dr. Borlaug

Dr. Norman Borlaug and Dr. Art Klatt

Dr. Ed Runge (Texas A&M), Dr. Norman Borlaug and Dr. Ted Crosbie (Monsanto)

Dr. Tom Lumpkin and Dr. Norman Borlaug

Dr. Norman E. Borlaug, Dr. Steve Phillips
Norman Borlaug: The Man I Worked With and Knew, by Sanjaya Rajaram
Greenseeker Inauguration, 2001 (October 15, 2001, Document)

Borlaug Intro/Poem, 2007 (Greenseeker Field Day, Introduction, Ciudad Obregon, April 16, 2007)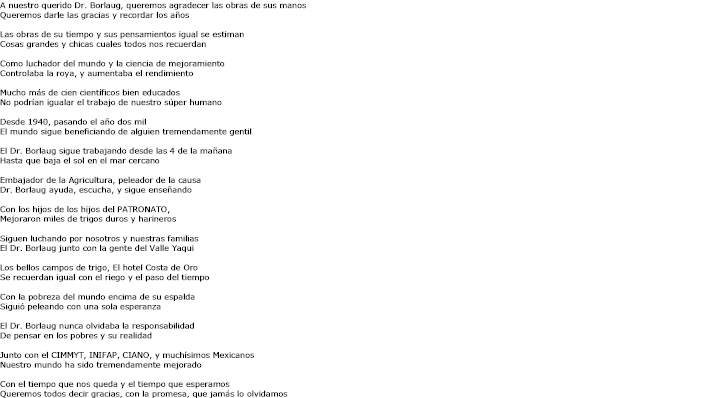 GreenSeeker Sensor Use Around the World
YouTube Video, Dr. Borlaug

Importance of 3rd World Production
Farmers in Developing Nations Can Double Food Output